Hi there,
Greetings from Copenhagen, Denmark!
I recently got my license for MC and have been looking for a bike ever since. I looked at a lot of different bikes, but finally came across a Honda CB650 from 1981 (according to the previous owner). I took it for a spin and was instantly in love - even though I still have to get used to this cold blooded beast (got my license on a new MT-07).
Here she is: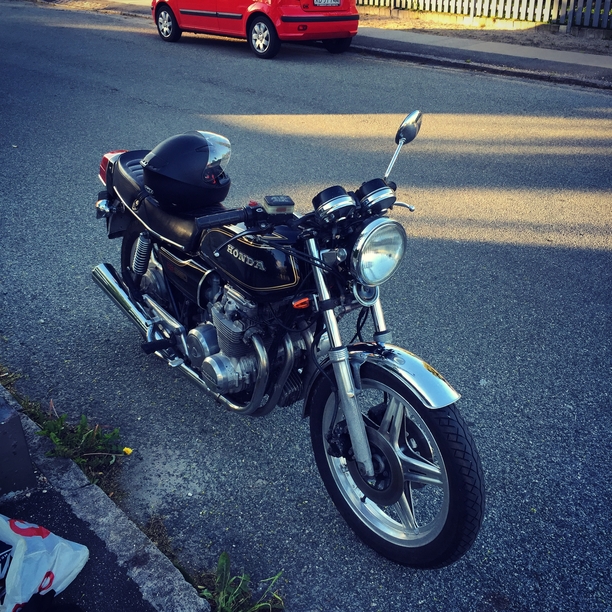 Click for larger image!
I'm reattaching the original blinkers tomorrow and is trying to find a Copenhagen-based mechanic to give her a check-up
- Larsen Pedersen