Hey guys! From the Philippine Islands here. I have been lurking around here as well as in sohc4dotnet for quite some time reading and studying things about the bike. I decided to start this thread to have a fellow help me build this beauty back on the road again.
A little background to where it came from, I saw her ads in a local flea-bay. Have to travel arond 100km to take her back home. Her last registration was 8 years ago (base on the last year it was registered) but I am not sure if the PO is accurate when was the last time it fired. The first time I came to see it and hear the engine condition, its not turning over. I've been told his local mechanic able to fix something about the harness the following day. Came back the following weekend and sure she was running with a little noise that appears to be coming from the top/head area.
The amount I paid might be expensive to you due to the exchange rate or something but I already got her cheap IMO. We are almost there in breaking vietnam and china's record for the most number of motorcycles plying the road. but most of the rides here are sub-400cc due to high cost of tax, maintenance and about a couple of parts supplier in the country. If you google around locally about a price of a bike 400cc and up, you will be shocked about the high price This is due to the high cost of tax and government bureaucracy. Some dealers and seller escape this by misdeclaring the papers such us lower displacement and number of pistons/cylinder which is a bad thing if the highway squad finds you.
The main reason she got my attention is her classic beauty and the papers are straight and accurate. Her importer or initial owner might be an expatriate because of the license plate holder and the effort and resource it took to bring her in the country. I am not sure if there's is anything like her still exists out here.
Without further ado. I'd show you her condition when I picked her up to bring her home:
When she was left outside for years. Good thing with a fair shade from sunlight and rain. Photos from the POs ad he posted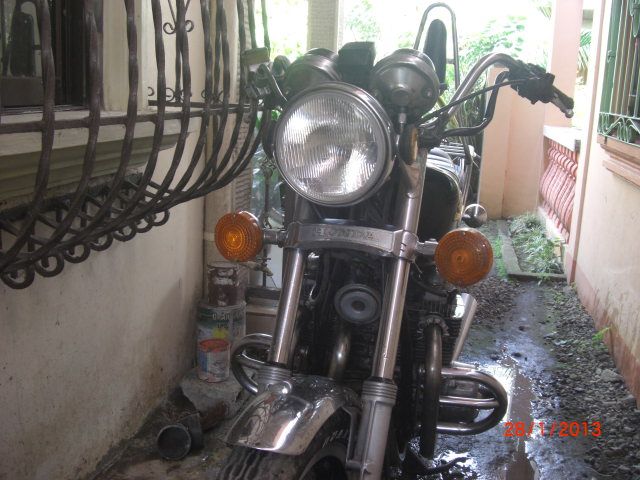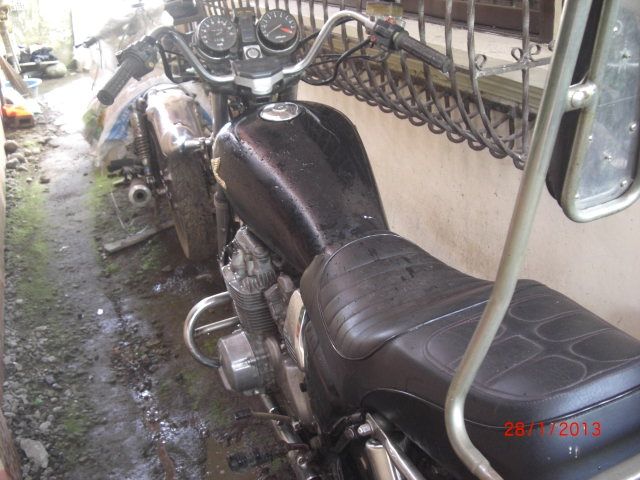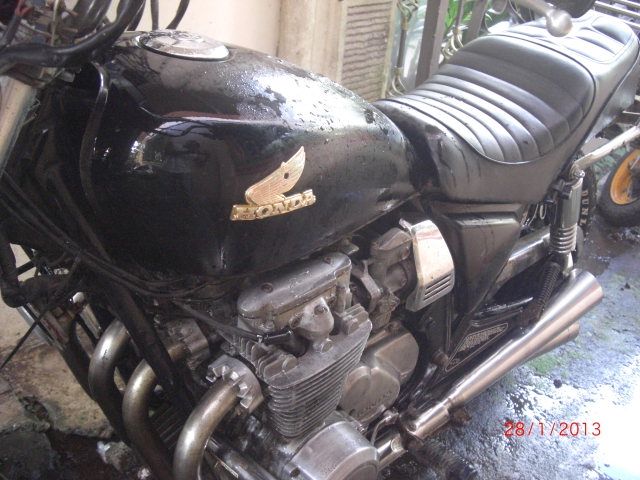 here she is on her new home, removed the rack and tail marker lights temporarily. you will notice her 4-4 exhaust was "purposely" trimmed down.