while waiting for Bob aka usbear to come back and send the parts, I cannot let this summer go without scratching the itch to ride
. So I bought this. Its a Honda CB400SF Super Four Spec III Hyper Vtec. I "might" sell it after I finish the project.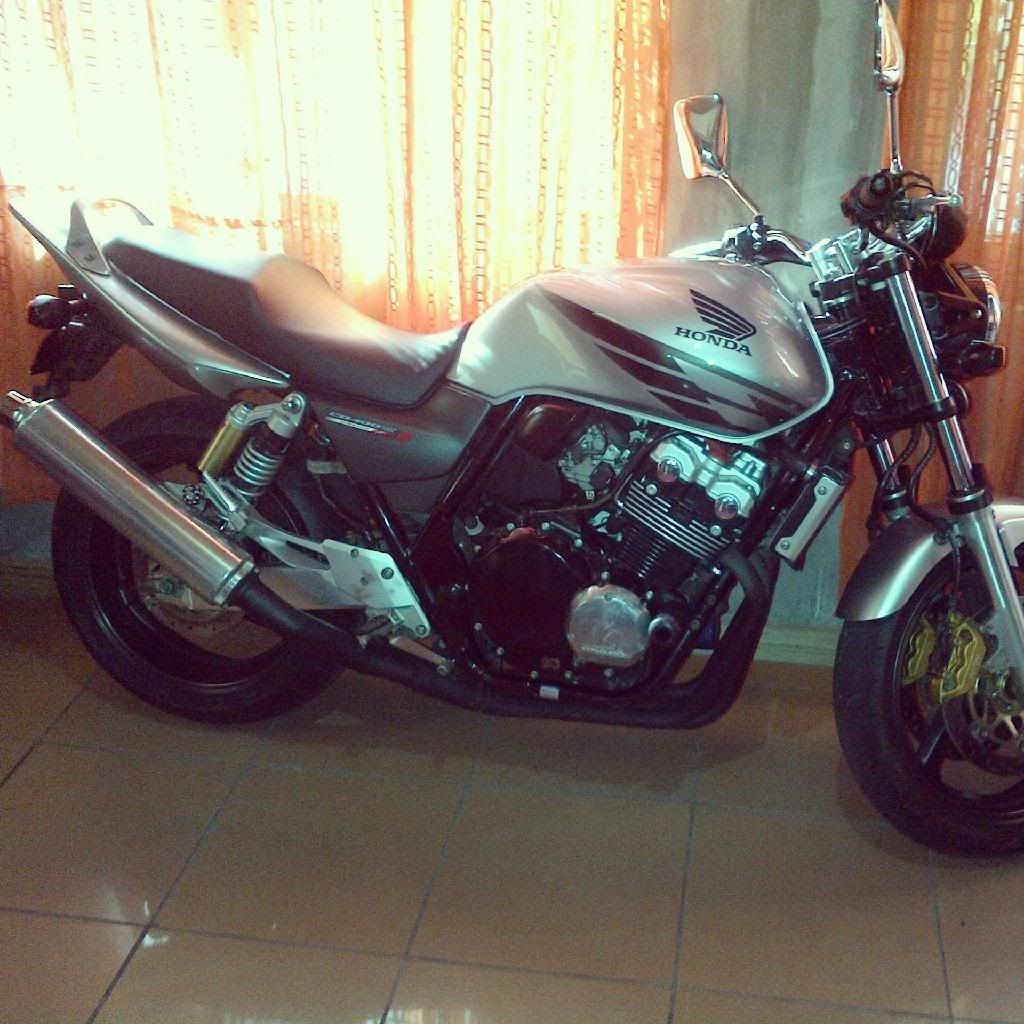 I love it when vtec kicks in!