Hi guys,
This is my first post of my project. I am very new to motorcycles and probably a bit over my head, but I have had a blast with this project.
I welcome questions and feedback.
Craigslist photo::
Picked up this "complete" bike for $400.00. No exhaust or carbs.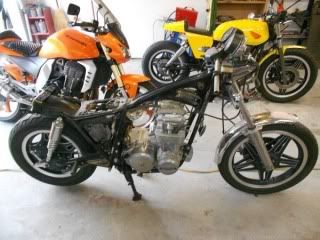 Day one.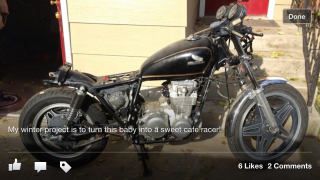 Starting the framework. I cut all unnecessary tabs and the center kickstand to clean the frame up.